Hello friends! I hope you all had a fun, happy, and firework filled 4th! It was low key here, but we still had a great weekend. Today's post is a link-up and it's Show and Tell Tuesday. This week's theme? My Tribe. And oh do I have a tribe. It would take me a year's worth of blog posts to adequately describe my tribe. And when I say my tribe, I mean my family.
If you're a part of the Mancone family you already know.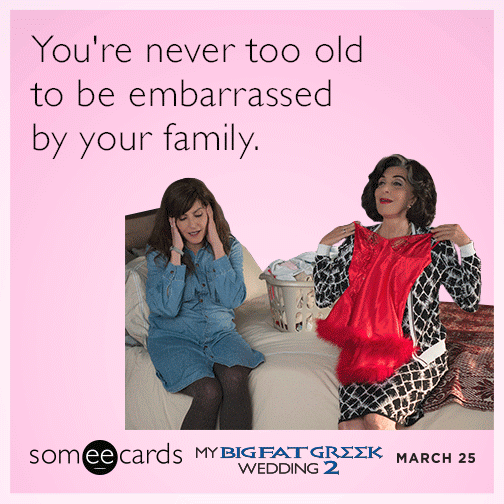 My dad is one of 10 and they have kids and those kids have kids. Growing up, my cousins were my playmates. It's who we always spent time with.
I'm the second oldest of 22 grandkids on my dad's side. There are now also 22 (if I'm counting correctly) great-grandkids.
Yikes! We like kids, what can I say. Getting back to my childhood for a second...for the first few years there were just four of us. So there are a few pictures like this.
Left to right that's me, Ally, Jim

, and Carolyn.
I am so fortunate to be living this Texas life with one of them and their family. Jim and Beej moved to DFW 4 years ago and I love, lov

e, love

having

family here.
If you've spent any considerable amount of time with me, you know that I have aunts. And not just any aunts. I

have Aunties.
You can tell them anything and everything. You just have to p

our a

cup of tea (or a margarita) and you have the best conversations. If only everyone could have aunts like this - I am incredibly lucky that they're m

ine.
My family would do anything for you. Having a fundraiser? They'll come. Having a problem? They'll listen. Someone treating you badly? They will fight to the end for you and bring back-up (I told you, there

's a lot of us).
More immediately, I have a pretty kick-ass home tribe too. Mom and Rich, aka Grammy and Papa, are always a home away from home. Mom would like nothing more than for all of

to live under one roof forever.
I wish long ago that my dad and I had started a business - a moving company specially tailored to college and graduate students. We have it down to a science. He can pack a moving truck like nobody else and always gets it all to fit

.
My brother and his wife share our love of games and are as competitive as Phillip and I are. Louie also provides great tech support - our own personal Geek S

quad.
And then we have my sister and Rayla. My sister and I used to fight. Bad. We were like oil and water Total opposites, so to occupy the same space when we were younger was a guarantee that there would be a fight. That all changed when I moved away to college and we are now thick as thieves. I couldn't imagine having

someone else as my sister. We finish each other's sentences, we are impossible to beat at Taboo, and she is an amazing mom to Miss Rayla.
And last but not least, this guy. My every day tribe.

The one who has my heart for life.
Tha

t's Show and Tell this week!